Innovation in battery technology will (eventually) revolutionise Energy supply in the world.  Adding it to rooftop, solar, Photo Voltaic (PV) systems and providing a "clean", firm, stable energy supply is just one small example of the potential of next Gen batteries.
To achieve cheap, high capacity, fast charge/discharge batteries (aka supercapacitors ) is the Holy Grail of energy supply.  Nothing new in that, true.
However, there may be real solution on the near horizon…
Graphene is the answer (it seems)
High-performance supercapacitors made of graphene can be now manufactured to store almost as much energy as the gold standard, lithium-ion battery. They can surpass Lithium in a number of crucial ways though.  They charge and discharge in seconds (not the current hours) and maintain all this over many tens of thousands of charging cycles.  Graphene is also derived from cheap as chips Graphite – not pricey Lithium metal.
So is Graphine just a pipe dream? Well, supposedly not:
"Graphene Supercapacitors Ready for Electric Vehicle Energy Storage, Say Korean Engineers" – MIT Technology Review
"Graphene supercapacitors created with 'traditional paper making' process, rivals lead-acid battery capacity" – ExtremeTech
Tech spec
Graphene is a two dimensional material consisting of a single layer of carbon atoms arranged in a honeycomb or chicken wire structure. It is the thinnest material known and yet is also one of the strongest. It conducts electricity as efficiently as copper and outperforms all other materials as a conductor of heat.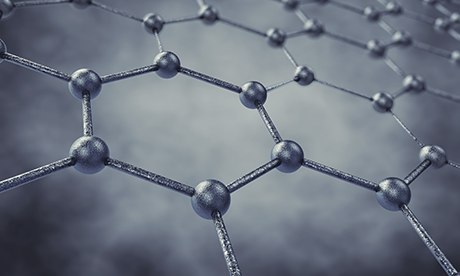 There are some real system security problems arising from large Solar PV (and Wind) penetration into the energy supply mix.  They produce "dirty", volatile power.
These problems will largely be solved by firming up the Renewables-derived power – batteries (small in the case of PV systems, or large at a grid level) could be the answer?